Slack is a popular app for team chat and collaboration. When you create an integrate between your YoCoBoard account and a Slack team, your clock-in and clock-out data will be pushed automatically to the Slack channel of your choice.
Here's how to set up the integration:
First, you'll need to set up a Slack team if you don't already have one.
Then, click on Integrations on your YoCoBoard menu. You'll see some of integrations we offer. Check back in future for more–we're adding them all the time!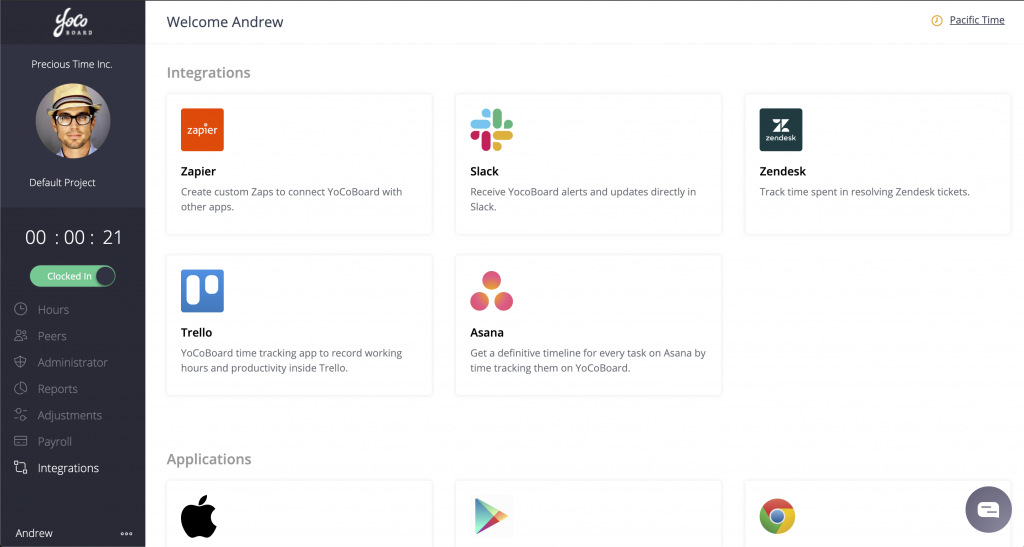 Choose Slack by clicking on that box. Then, click on the green Add to Slack button.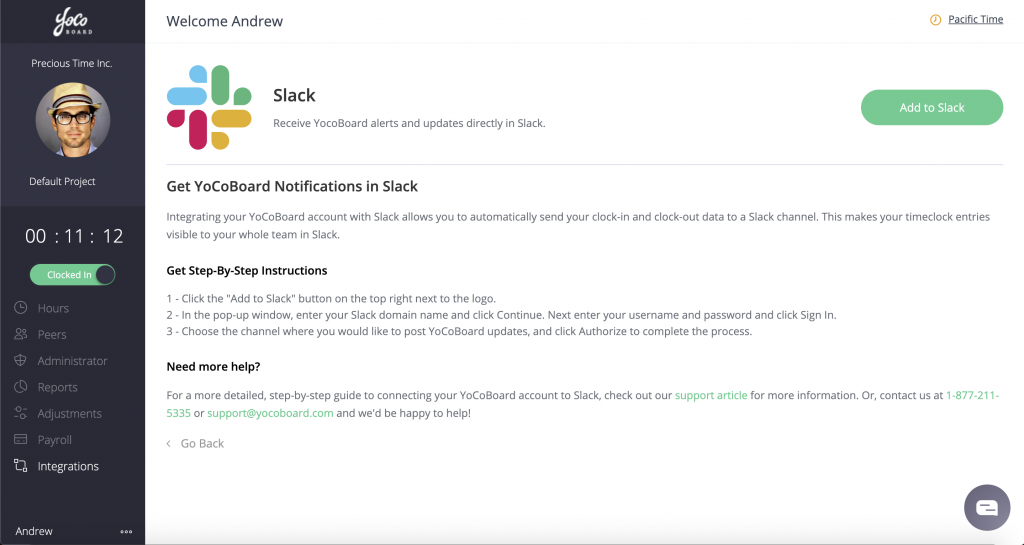 In the window that pops up, enter the name of the Slack team you want to integrate with YoCoBoard and click Continue.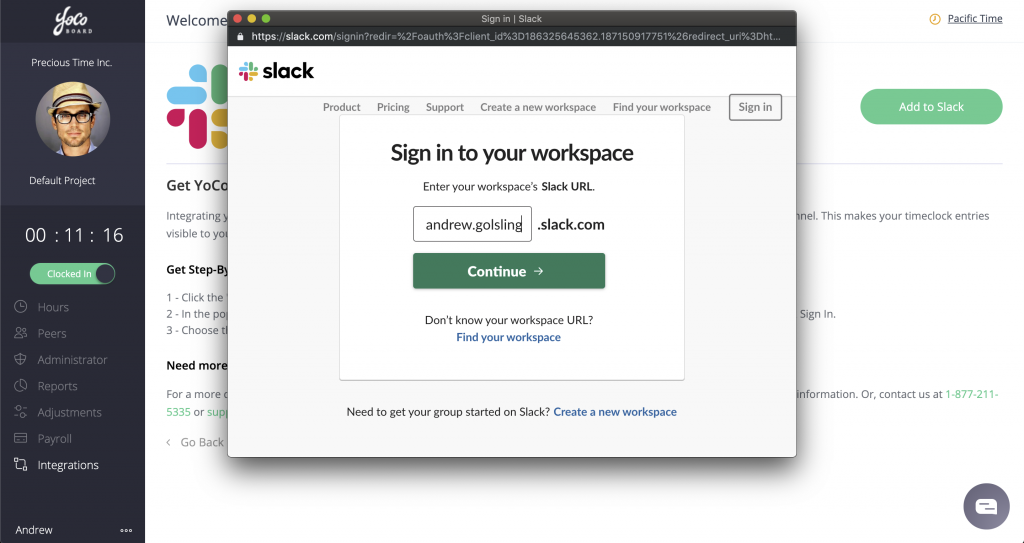 Next, you'll probably want to set up a designated Slack channel to receive the time clock data pushed from YoCoBoard. Head over to Slack and use the "plus" icon under Channels to create one.
You'll be prompted to name the channel and enter its purpose.
Once you've created your channel, you'll see it in Slack in your list of channels.
Now go back to YoCoBoard and choose the Slack channel you just made as to the one you'd like to integrate.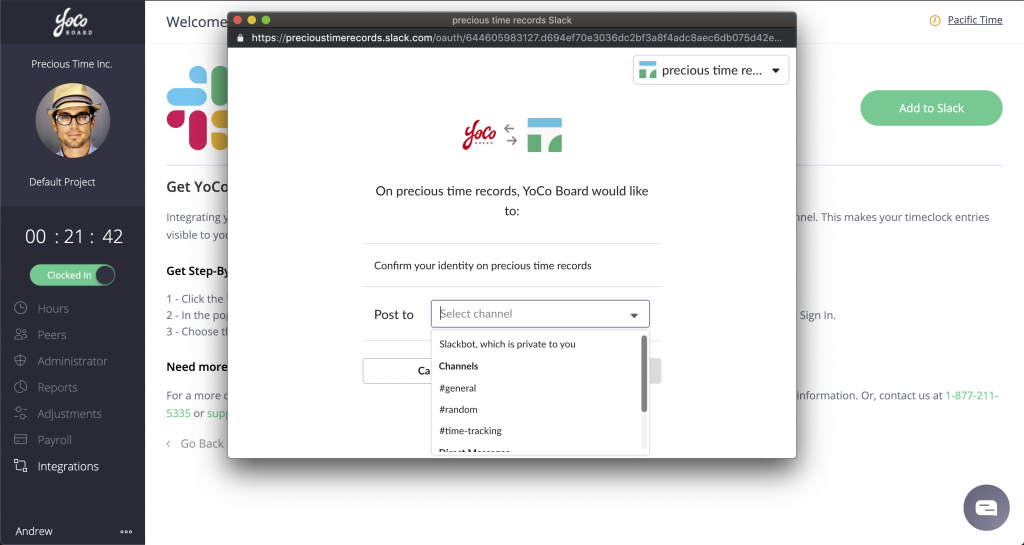 That's about it! Now, whenever you clock in or clock out of YoCoBoard, an automatically generated message will appear in you Slack channel to let your team know.
If you have questions and need further assistance, please write to our support and we'd be happy to help!