Auto-Detect & Manual Setting
While tracking time, it is important that your profile is configured to the geographical time zone of your area. This simplifies the way you track time especially if you are part of a distributed team or if you work for clients from another region. YoCoBoard auto-detects time zone based on your location and updates accordingly. You can also manually select a time zone from the list.
In addition to that, your clients can view your clocked-in sessions in their local time (Admin feature).
1.1 Choosing a time zone manually
Click the time zone on the top-right corner of your YoCoBoard dashboard. 
Note: If the time zone you select, doesn't match the auto-detected time zone, a time zone mismatch icon appears on the app top bar. You may: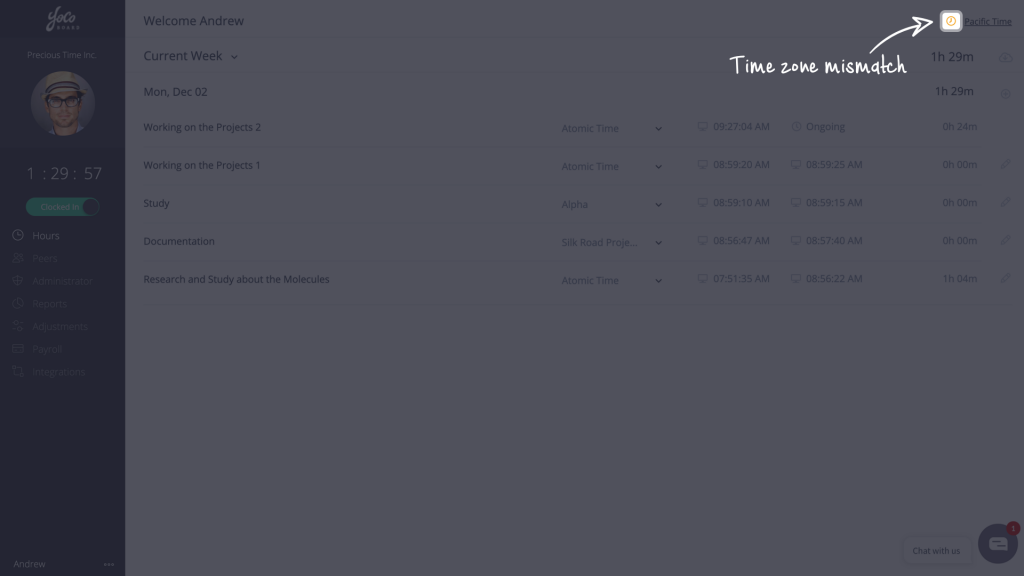 Click the icon and update to the system detected time or you can ignore the warning.