Asana is a popular project management software that lets teams plan and add tasks along for optimum time management. Asana features a progress board that displays your tasks and projects, giving your workflow more transparency and gives you the progress with a glimpse.
The Asana – YoCoBoard integration gives you the option to time your work hours spent on your tasks without leaving Asana. Let's look at the integration setup.
Installing the Integration:
1. From inside your YoCoBoard dashboard, select Integrations from the list in the sleek sidebar.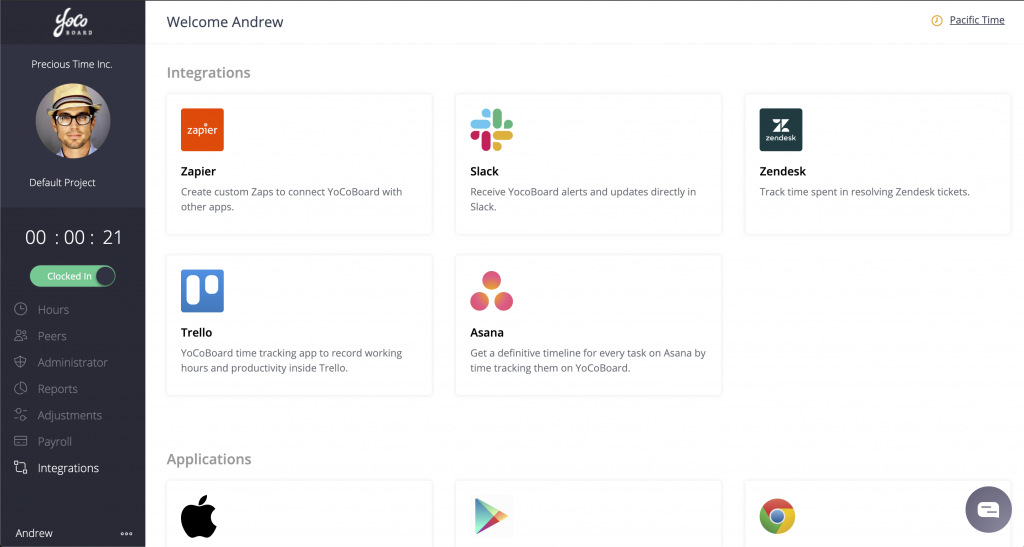 2. Choose the Asana integration card from the list and click on it. In the tab that opens, go through the integration steps carefully.
3. To proceed with the Asana – YoCoBoard integration, click the Add to Asana Button at the top.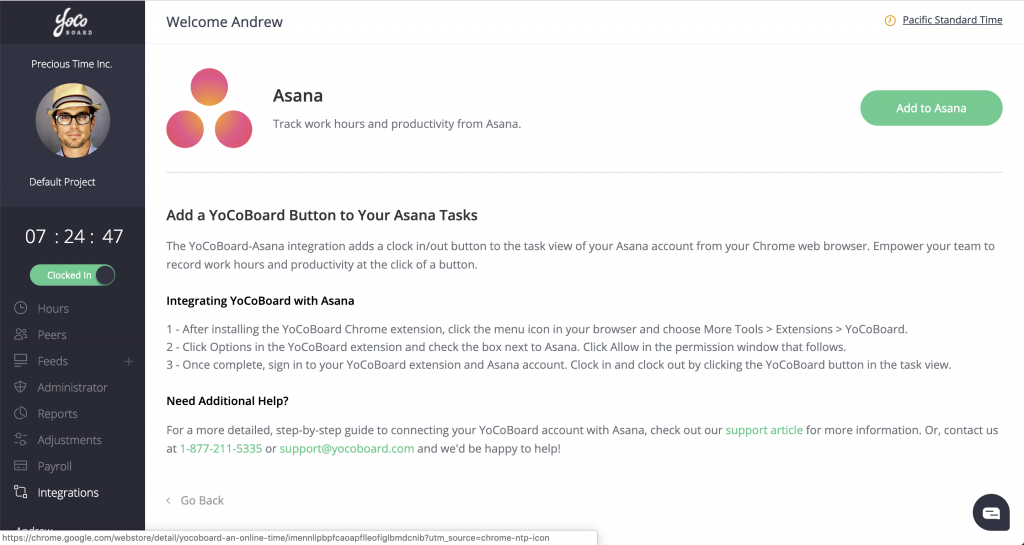 4. You will be redirected to YoCoBoard chrome extension page. Click Add to Chrome at the top corner to proceed with the installation.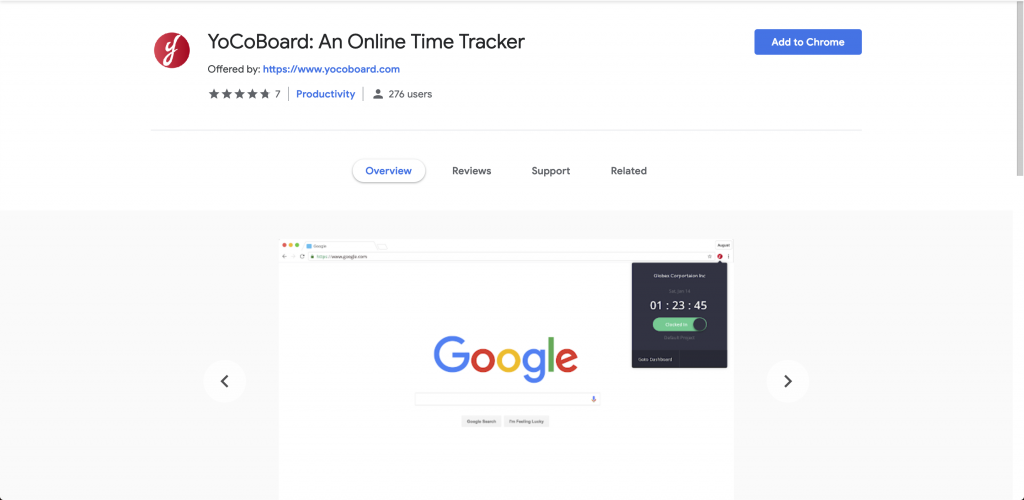 5. Upon clicking a pop-up requesting permission access will open up at the top. Click Add Extension to let YoCoBoard track your work hours from Asana.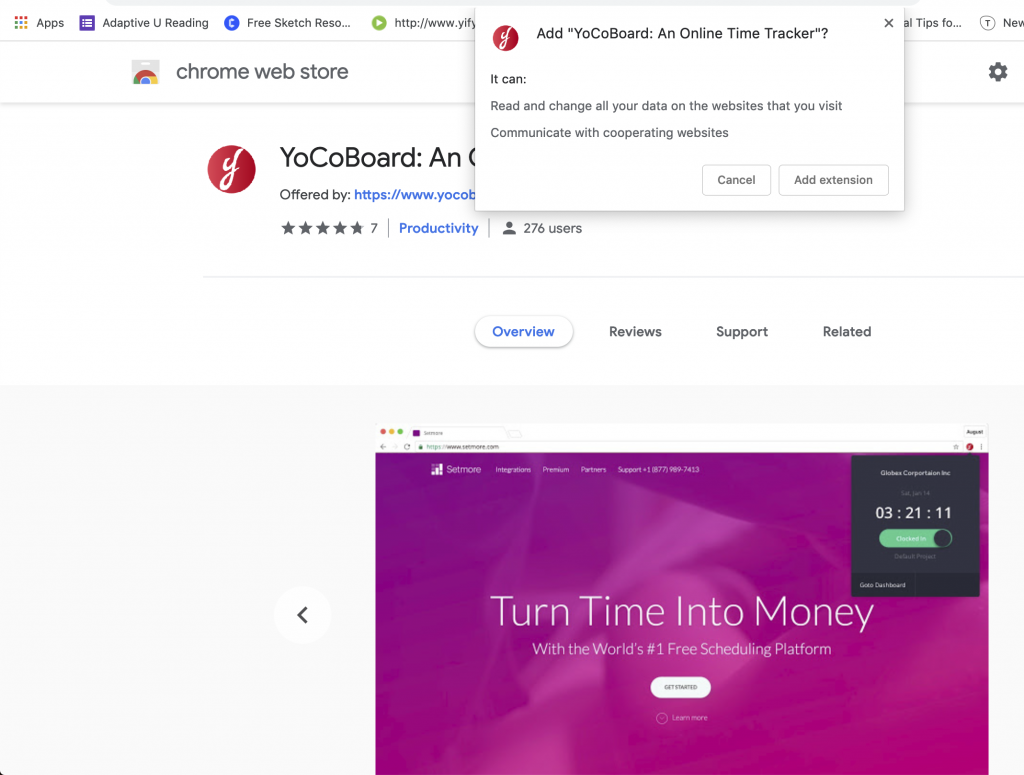 6. After successful installation, an update message will be displayed at the top of the web-page.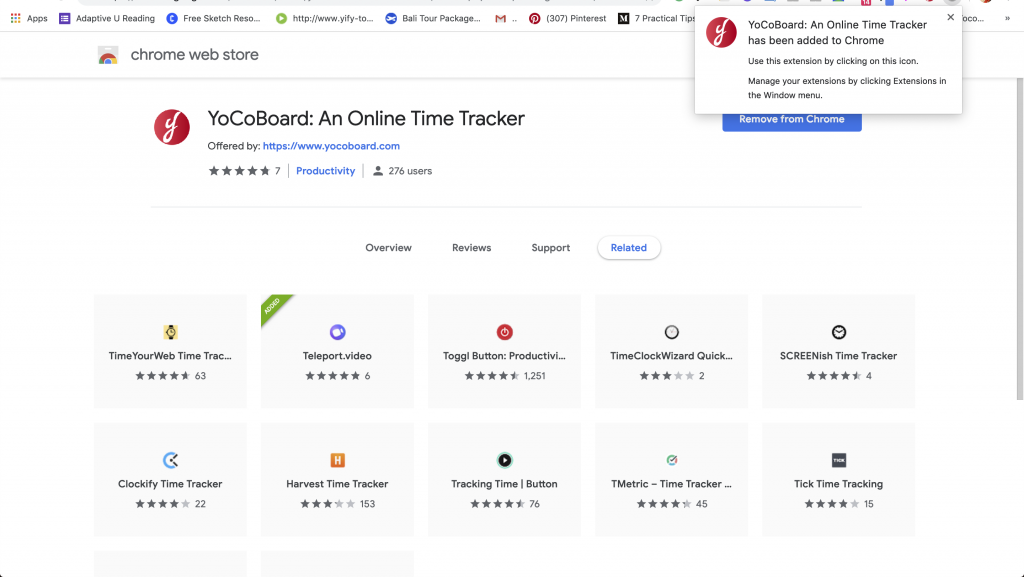 Enabling the Integration in Asana
Now navigate to the menu icon (vertical ellipsis) on your browser and select > More Tools > Extensions.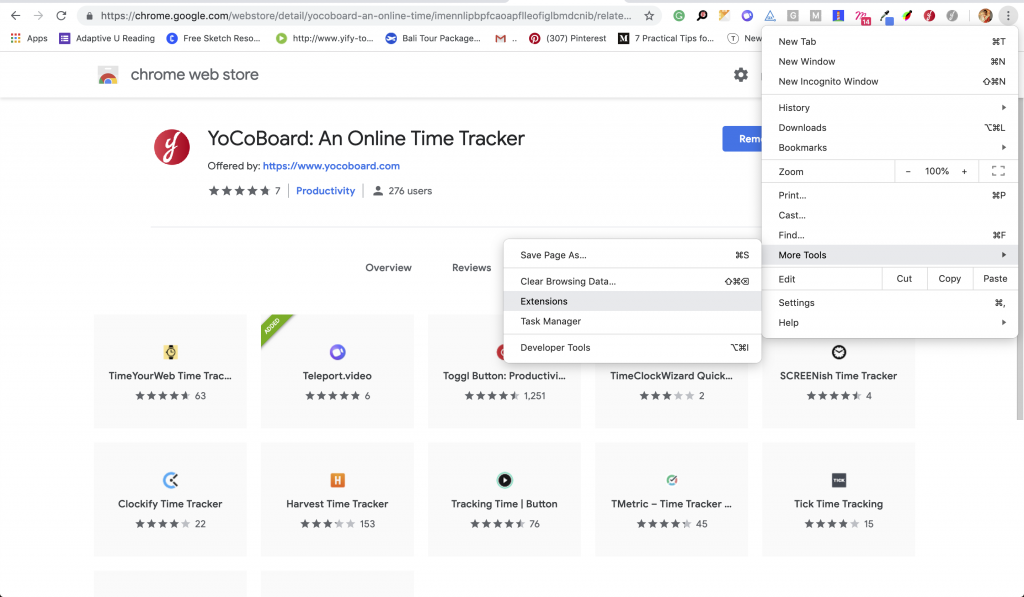 This will give you the list of all extensions enabled on your Chrome browser. Under the YoCoBoard extension, click Details.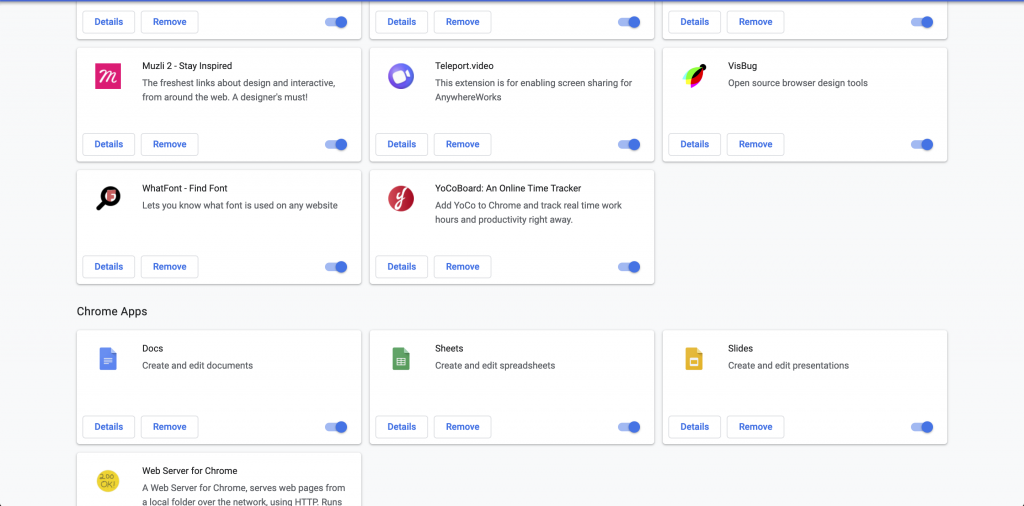 In the window that opens click on Extension options. Tick the Asana check-box pop-up that opens.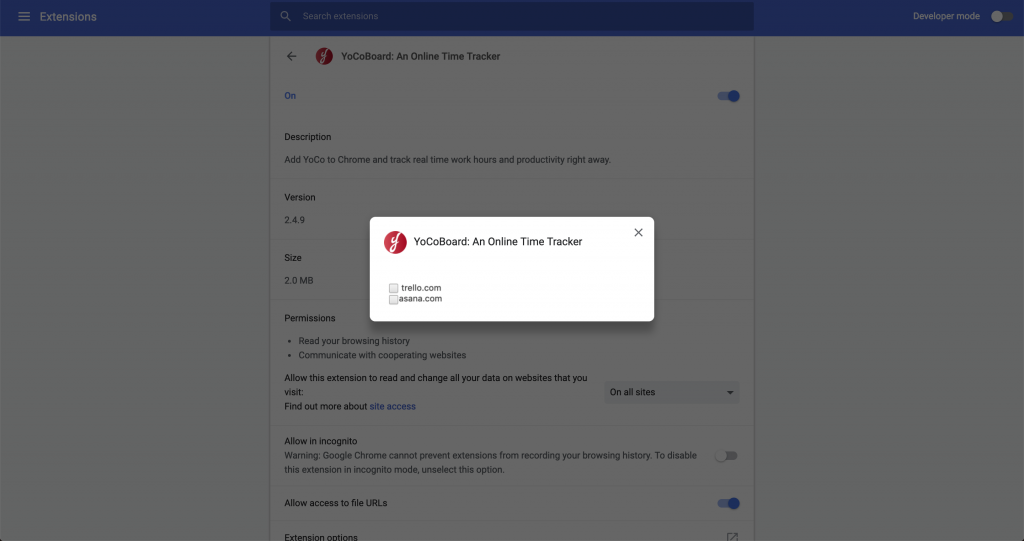 Now sign-in to your Asana App. Select any task you are working on and in the YoCoBoard widget and click to start tracking hours.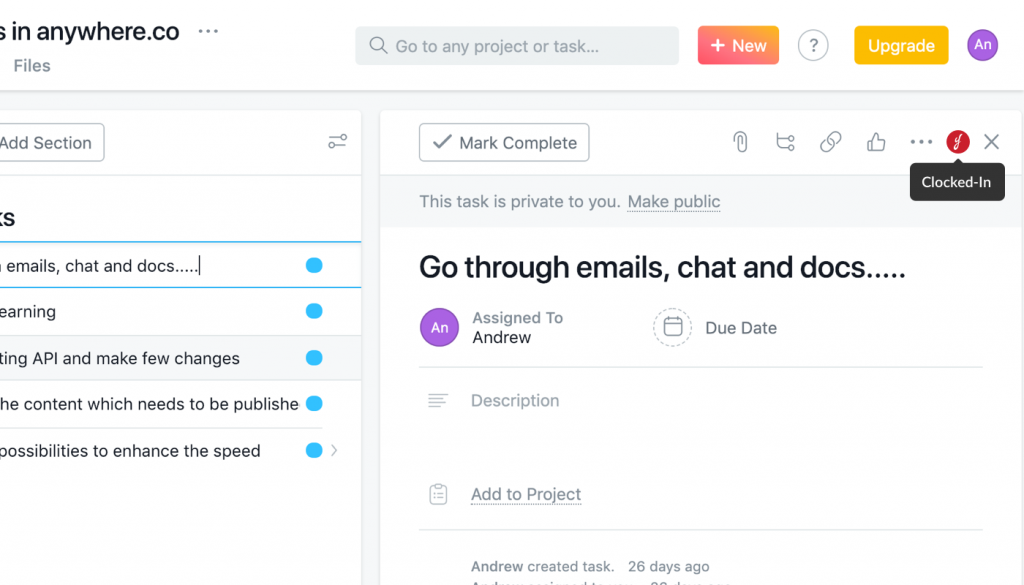 Your time entry will be recorded in the YoCoBoard app along with the task description.