You can create teams in YoCoBoard to group members who work in the same departments. Creating teams helps you to organize people making it easy for new-joinees to learn who-is-who.
From inside your account, navigate to the sidebar on the left and click Administrator.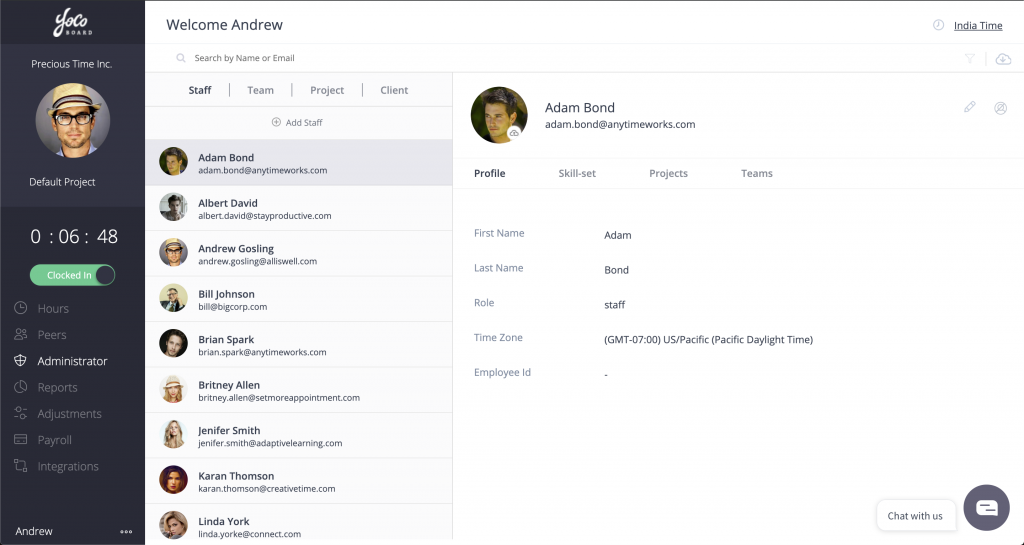 Click the Team tab and select +Add Team to proceed.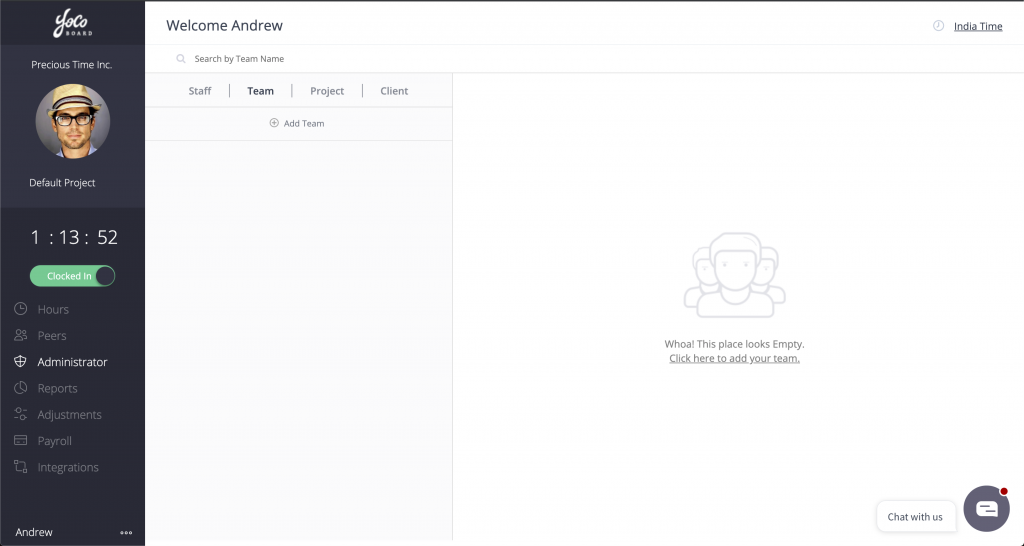 Enter the team name and start adding members to the team by choosing them from the provided list.
Note: Only members who are part of your organization in YoCoBoard will be listed. If you cannot find a staff member, you can invite them to join your organization on YoCoBoard.
Once you finalize all the members, click the Save button.
Once a team is created, you can update the name by clicking the edit icon next to the team's name.
You can delete members by clicking the encircled  – ( minus) symbol that appears next to the team member.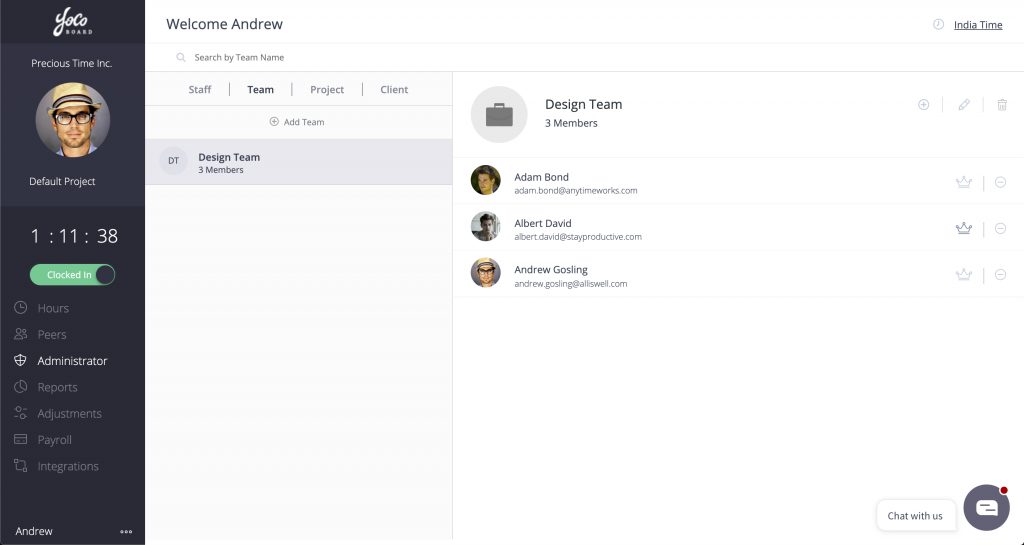 You can appoint one of the members of the team as a Team Owner. First, click the team name to view members in the team.
Next, click the crown icon next to the name of a member to mark them as an admin. Choose confirm in the pop-up that opens.
Note: Each team can have only one Team Owner. You can swap ownership from one member to another by clicking the crown icon.