Start tracking the work hours spent inside Trello using YoCoBoard.
Trello is a collaborative project management software that helps teams create a comprehensive breakdown of their working itinerary on a team board, and empowers team members to pick tasks, assign tasks to others, add a deadline to projects and track their progress. The YoCoBoard-Trello integration is an augmented feature of the YoCoBoard Chrome extension that enabled your team to track work spent inside Trello, when launched from your Chrome web browser.
What You Need:
The YoCoBoard Chrome extension integrates with your Chrome browser and a Trello account. To add the YoCoBoard extension to your browser, click here.
Adding the Chrome Extension:
YoCoBoard Chrome extension will let you clock in and out of YocoBoard without shifting your window. Simply click on the extension to track your productivity and give undivided focus to your work. You can add the extension in these simple steps:
To get the chrome extension, go to Chrome web store and search for Yocoboard.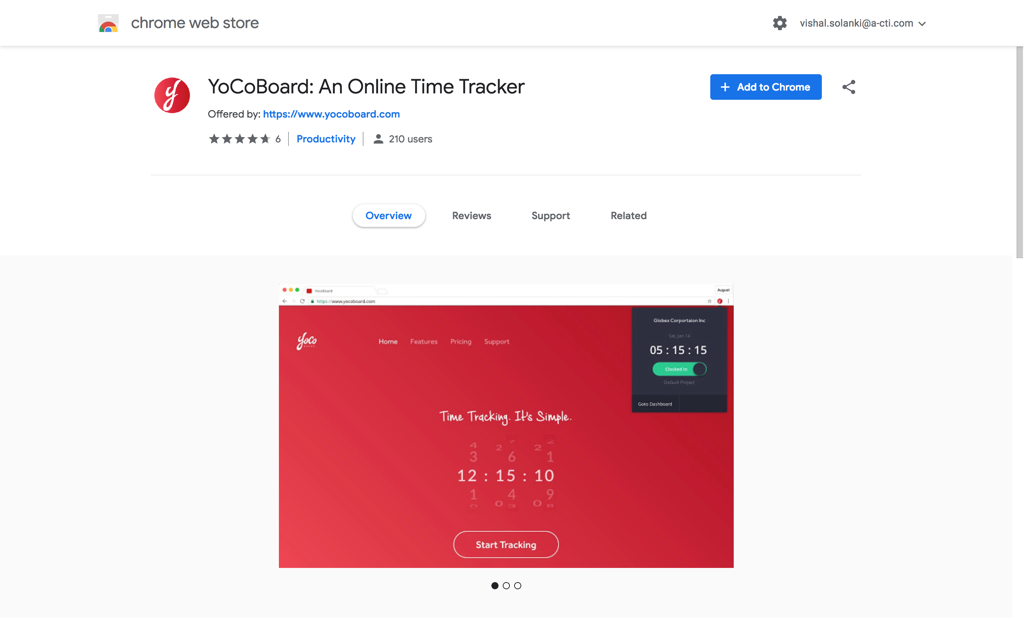 Now click the Add to Chrome button at the right corner to proceed to install the extension.
Upon clicking, an approval pop-up will open at the top of the page requesting your permission. Click Add Extension to give consent for YocoBoard to track your work hours.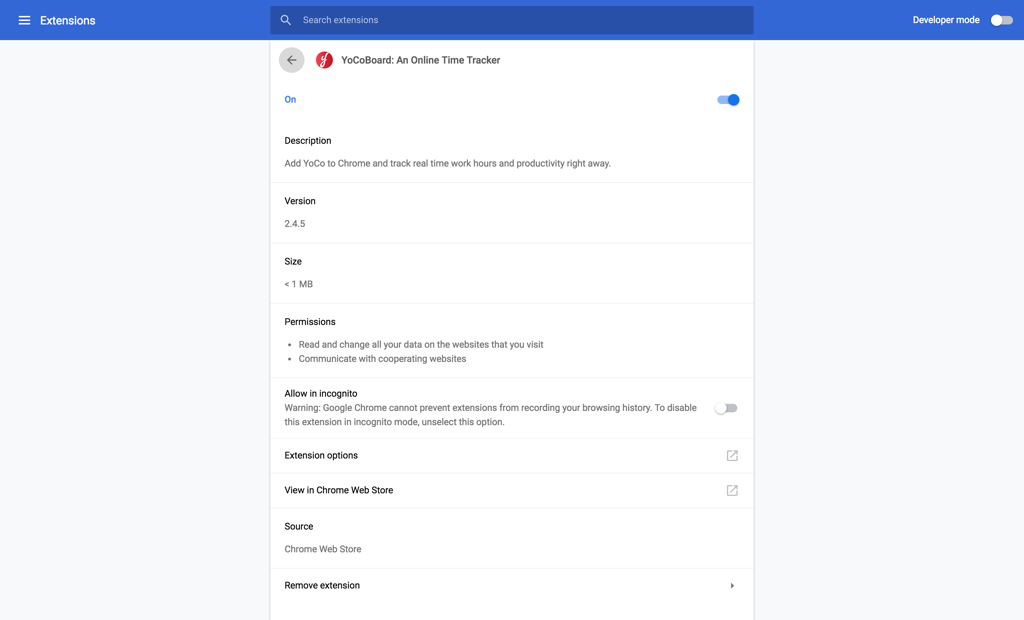 After this approval, a pop-up will appear in the top to confirm the installation of the extension to your Chrome.
Enabling the YoCoBoard Integration in Trello
After adding the YoCoBoard Chrome extension, click the menu icon on your browser and choose More Tools > Extensions.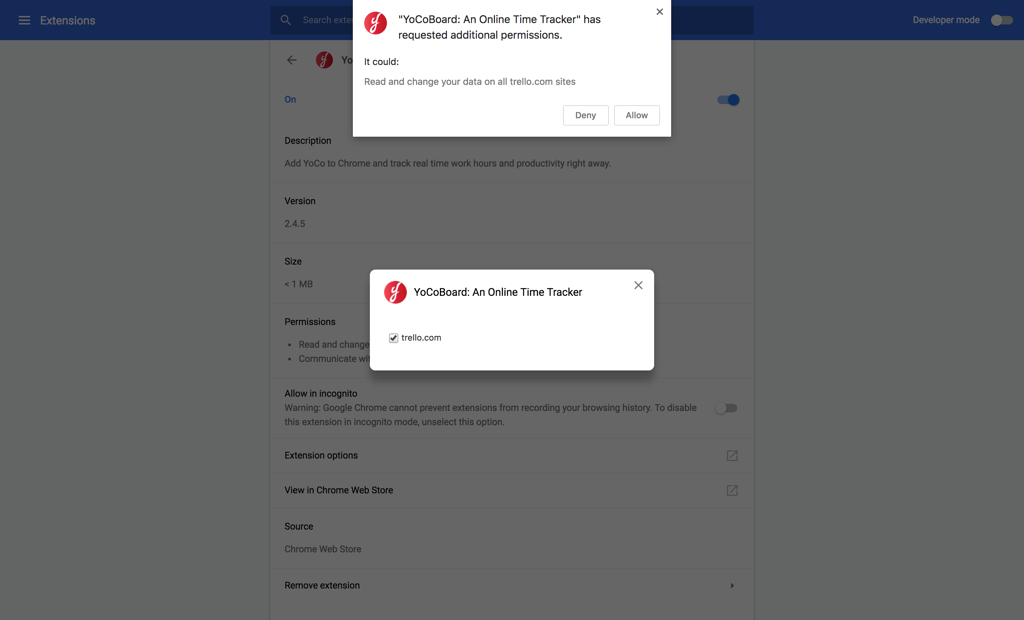 This will give you the list of all extensions enabled on your Chrome browser. Under the YoCoBoard extension, click Details.
In the window that opens click on Extension options. Tick the Trello check-box pop-up that opens.
A confirmation pop-up will open at the top requesting you to give permission to YocoBoard. Click Allow button to proceed with the process.
Next, sign in to you YoCoBoard account from the YoCoBoard Chrome extension.
Next, sign in to your Trello account or reload if you are already in a session.
Click a card to open card details, where you will now find a button which, on clicking, will enable you to clock in.
Once clocked in, the button will change to a Clock Out button, and clicking it will clock you out of the session on the widget and also complete the shift in the YoCoBoard web app.
For a team member who did not clock out of the previous card, clicking the Clock In button in another card will end the previous session that was already running and start a new session.